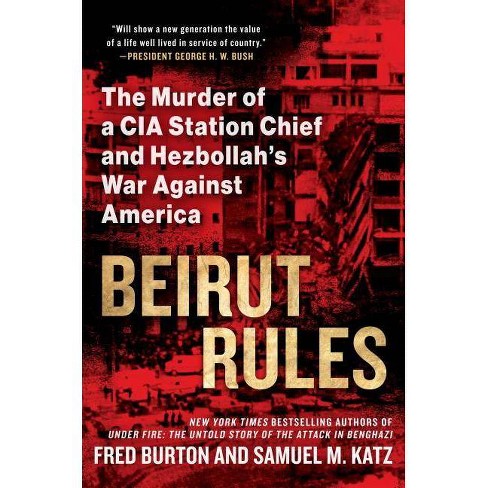 In another timely Clinton School program, Fred Burton will be discussing the book Beirut Rules, which he co-wrote with Samuel M. Katz.  The program will take place today (October 30) at 12 noon.  A book signing will follow.
From The New York Times bestselling co-authors of "Under Fire" comes the riveting story of the kidnapping and murder of CIA Station Chief William Buckley.
After a deadly terrorist bombing at the American embassy in Lebanon in 1983, only one man inside the CIA possessed the courage and skills to rebuild the networks destroyed in the blast: William Buckley. But the new Beirut station chief quickly became the target of a young terrorist named Imad Mughniyeh.
"Beirut Rules" is the pulse-by-pulse account of Buckley's abduction, torture, and murder at the hands of Hezbollah terrorists. Drawing on never-before-seen government documents as well as interviews with Buckley's co-workers, friends and family, Burton and Katz reveal how the relentless search for Buckley in the wake of his kidnapping ignited a war against terror that continues to shape the Middle East to this day.
All Clinton School Speaker Series events are free and open to the public. Reserve your seats by emailing publicprograms@clintonschool.uasys.edu or by calling (501) 683-5239.