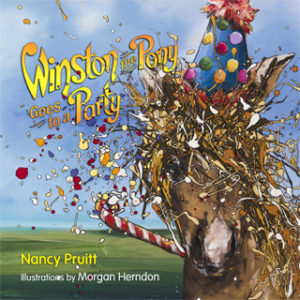 The CALS Hillary Rodham Clinton Children's Library and Learning Center is hosting an exhibit opening and book signing this evening from 6:30pm to 8:00pm.
It features Nancy Pruitt and Morgan Herndon, Pruitt is the author of Winston the Pony Goes to a Party. Herndon illustrated the book.
As Pruitt writes, "Winston is a little rescue pony who came to live with us on a snowy January day. It did not take long for him to turn our farm upside down and find his way into our hearts. His big personality and barnyard antics have led to his first book, Winston the Pony Goes to a Party."
Refreshments will be crafted by Leave It To Liz.