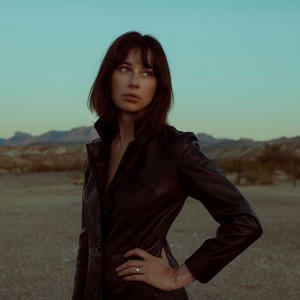 South on Main welcomes Lera Lynn back to the stage on Wednesday, January 1, 2020. Show beings at 8 PM. Purchase advance tickets for $10 or pay $15 at the door. Tickets do not guarantee you a seat. To reserve a table, please call South on Main at (501) 244-9660.
Throughout her career — a nearly decade-long run filled with three album releases, a career-shifting appearance and soundtrack for HBO's True Detective, hundreds of shows on both sides of the Atlantic, and a sound encompassing everything from Americana to stark indie rock — Lera Lynn has balanced her fierce independence with a string of collaborations.
She's written songs with T Bone Burnett and Rosanne Cash. She's recorded albums with full bands (2014's The Avenues, hailed by outlets like Rolling Stone and American Songwriter) and smaller lineups (the experimental, NPR and New York Times-approved Resistor, which Lynn co-produced at her Nashville home). On her fourth album, Plays Well With Others, she teams up with eight different duet partners and seven co-writers, resulting in her most diverse, collaborative work to date.
Plays Well With Others is a unique duets album — one in which nearly every song is completely co-written and co-sung. Peter Bradley Adams, John Paul White, Dylan LeBlanc, Andrew Combs, Rodney Crowell, Shovels & Rope, JD McPherson, and Nicole Atkins all make appearances, working alongside Lynn not only to perform these songs, but to create them, too.
Lynn recorded Plays Well With Others at John Paul White's studio, Sun Drop Sound, in Florence, Alabama. There — with Lynn, White, and the Alabama Shakes' Ben Tanner all serving as co-producers — she tracked nine songs in a series of live takes. Looking to add some sonic framework to an album whose tracklist was vast and varied, she only used acoustic instruments, layering upright piano, strings, percussion, acoustic guitars, and creative sounds into arrangements that nodded to artists like Roy Orbison, George Harrison, Neil Young, John Lennon and Tom Petty. The result is an album that's at times more stripped-down than The Avenues and far less amplified than Resistor, while still shining a light on Lynn's striking voice and unique blend of American music.
With Plays Well With Others, Lera Lynn cements her own identity as both creator and collaborator. On an album filled with Grammy winners, country icons, folksingers, and Americana heroes, it's still her star that shimmers the brightest, shining light on the newest phase of an eclectic, ever-expanding career.