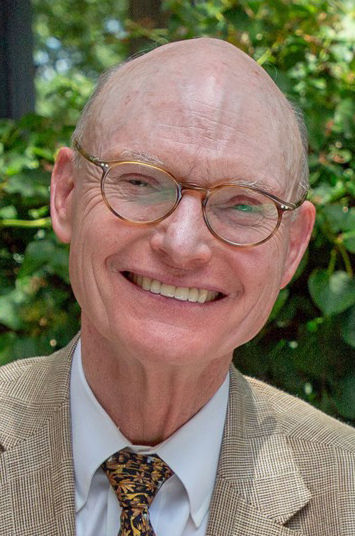 Walter E. Hussman Jr., is the publisher of the Arkansas Democrat-Gazette and a third-generation newspaperman whose family acquired a chain of newspapers stretching from Tennessee to Missouri.
As publisher of the Arkansas Democrat, in 1991, Hussman purchased the assets of the Gazette and began publishing the Democrat-Gazette. Hussman will speak about the newspaper industry, including the recent decision to transition the Democrat-Gazette to a digital-only format Monday-Saturday.
He is speaking tonight (October 10) at the CALS Ron Robinson Theater. Admission is free, please reserve tickets at http://www.cals.org.
Mr. Hussman's appearance is the 2019 J.N. Heiskell Program, an annual event held in honor of John Netherland (J. N.) Heiskell who served as editor of the Arkansas Gazette for more than seventy years.  Mr. Heiskell was also a trustee of the Little Rock Public Library (forerunner of CALS) from 1910 until his death in 1972 at the age of 100.
Mr. Hussman is not the first person to own the assets of both the Arkansas Gazette and the Arkansas Democrat.  The first to have that designation was J. N. Heiskell who owned the Democrat for a couple of years in the late 1900's/early 1910s.