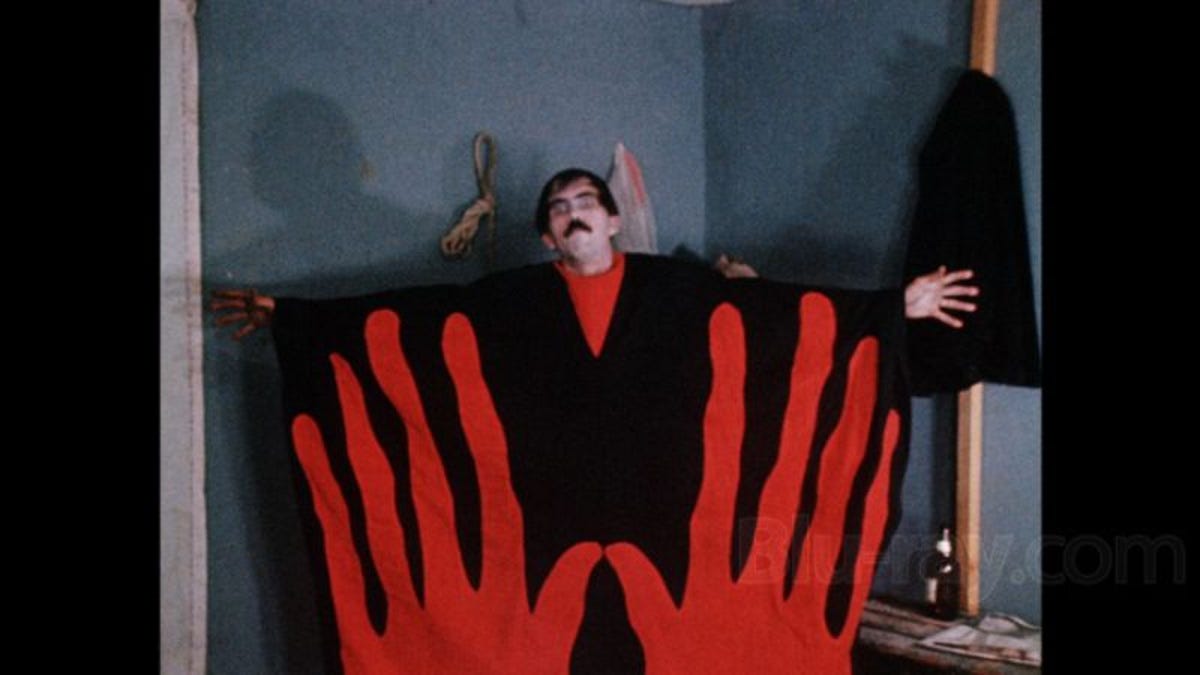 BingoFlix returns to the Ron Robinson Theater!
Play bingo to some of the most hilarious movie cliches during a screening of the so-bad-it's-good film, Manos: The Hands of Fate! Win prizes including free movie and event tickets to upcoming shows at the CALS Ron Robinson Theater!
Doors open at 6:00 p.m. Film starts at 7:00 p.m. Beer, wine, and concessions will be available!
This 1966 American independent horror film revolves around a vacationing family who lose their way on a road trip. After a long drive in the Texas desert, the family finds themselves trapped at a lodge maintained by a polygynous pagan cult, and they attempt to escape as the cult's members decide what to do with them.
One of the actors, John Reynolds, was on LSD throughout the filming. His incessant twitching may not be the weirdest thing about this movie.
The entire film was shot with a hand-held camera that could only record 32 seconds of film at a time. It was also shot without sound; all the lines were dubbed later by two men and one woman.
The only cast members who were paid for their performances were Jackey Neyman Jones and a Doberman, which got a bag of dog food. The rest of the cast was supposed to receive a cut of the movie's profits, which never materialized. Director Harold P. Warren also gave the crew shares, instead of a salary.