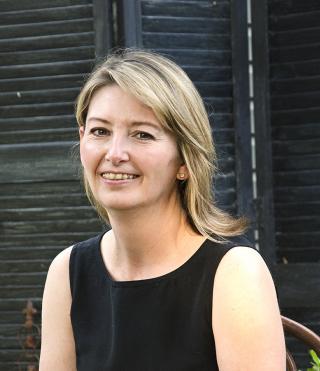 Today (March 29), Page Harrington will present the 2019 Betsey Wright Distinguished Lecture on the topic "Women's Suffrage and Race Relations: A Divided Legacy."  The event is co-sponsored by the CALS Butler Center for Arkansas Studies and the Arkansas Women's History Institute.
The program begins at 12 noon at the Ron Robinson Theatre on the CALS Library Square campus.
As the Centennial of the 19th Amendment approaches in 2020, promoters and writers of history must be aware that an authentic narrative of the suffrage should be inclusive and respectful of the roles of all who worked to ensure women's suffrage. Women and men of color worked for women's suffrage for more than 70 years in multiple organizations. Some of the organizations were integrated and open to all, while others supported a culture of racial bias.
How, then, can today's audiences interpret an accurate and honest representation of the campaign for suffrage without focusing on applying negative labels to any individual or organization? The centennial is an opportunity to reframe the public narrative of suffrage in a relevant and racially transparent way. Learn techniques and resources to navigate the politically divisive rhetoric and find the honest and productive tone for your community, organization, or historic site or project.
Page Harrington is a consulting public historian specializing in early 20th Century women's history. As President of Page Harrington & Company, LLC, she advises museums on creative and practical strategies to integrate women's history into existing museum interpretation, exhibits, and programs. Harrington's forthcoming book, INTERPRETING THE LEGACY OF SUFFRAGE AT MUSEUMS AND HISTORIC SITES, will be released in fall of 2019.
Harrington is the former Executive Director of the National Woman's Party at the Belmont-Paul Women's Equality National Monument, the founding Co-Chair of the Women's History Affinity Group for the American Association for State and Local History, and Co-founder of the Women's Vote Centennial Initiative. She also served on the Scholar Committee to advise the U.S. Congressional Commission on their exploratory study for an American Museum of Women's History. Harrington holds two master's degrees from the University of San Diego: one in Public History & Historic Preservation and the second in Non-Profit Management & Leadership.
The Betsey Wright Distinguished Lecture focuses on matters of politics, government, and public policy of special interest to women. It pays tribute to the long political career and advocacy work of Betsey Wright, who served as chief of staff for Governor Bill Clinton for seven years and as deputy chair of the Clinton 1992 Presidential Campaign. She also served as executive director of the National Women's Political Caucus and as campaign manager for Bill Clinton's successful gubernatorial campaigns in 1982, 1984, and 1986.